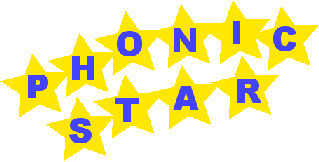 Read on to find out what you can do if your child cannot read with these preschool activities.
PHONIC SONGS

Children remember better when learning is fun. Singing is one of the methods used. We have developed simple, fun songs to help children remember the basic phonic sounds. They are short and easy to follow. Every phonic sound is repeated several times to make it easier to remember.

Our phonic songs are fun and easy to sing. It has been tested out with children from as young as 2 years old and they could sing it with ease. We found them singing the songs on their own frequently.

CLICK HERE TO LISTEN TO THE PHONIC SONGS

TO BE AVAILABLE SOON - DOWNLOAD AND PRINT (pay by paypal)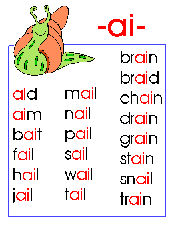 Phonic Song Coloring eBook
Phonic Charts
Phonic flashcards
Phonic Workbooks
Phonic Song (mp3)

If you wish to be kept informed of when our Phonics Products are ready, kindly fill in the form below with a valid email address. You will have to check your email and confirm this subscription after this. We respect your privacy and will not disclose your information to a third party. Thank you.

WHAT IS PHONICS?
Phonics is the sound of the 26 letters or alphabets and the letter group sounds they represent.
WHY TEACH READING USING PHONICS?

Research has shown that phonic knowledge has been taught to children learning to read from the time of the Greeks. It is still being taught this present day as research conducted in the United States indicates that students who are taught phonics do much better in reading and spelling than those who are not taught phonics. How is this so?

Well, the knowledge of phonics makes it easier for children to tackle and read a new word by blending the these sounds or phonemes together to pronouce the word. If the children have no knowledge of phonics, they will not be able to read new words or words they not been taught before.

Spelling is also made easier with the knowledge of phonics as they have been trained to listen and decipher the different sounds within a word. Children need not have to memorise every new word to be able to spell.

Teaching children how to read using phonics also help the children to develop clear articulation and enunciation.

Children also develop self-confidence in reading as they keep attacking and reading new words on their own. The pleasure they experience from reading new words without assistance makes them want to read even more. I have parents telling me that their children will try to read signboards they see.
TYPES OF PHONIC TEACHING METHOD
SYNTHETIC PHONICS

In the synthetic phonics method, the sounds of the alphabets or letters are taught first. Then, the children are taught how to blend (synthesis) these sounds or phonemes to pronounce words. They are also taught how to listen and identify the different sounds within a word.
ANALYTIC PHONICS

The analytic phonics method starts by reading whole words first and then break them down into sounds later on.
ONSET-RIME PHONICS
Here the children learn to identify the sound of the letter or letters before the first vowel and then the sound of the remaining part of the word. Example :

b(onset) + at(rime) = bat
PHONICS ACTIVITIES & RESOURCES
MORE ABOUT TEACHING PHONICS AND TEACHING READING
LEARN TO READ : PHONICS